Its been a good Halloween for me, I didn't do too much just went out and picked up my contacts but I had great reactions. I love how people will double take and smile at this face paint, it even inspired a librarian blog.
Halloween-looking sideways
on my librarian blog.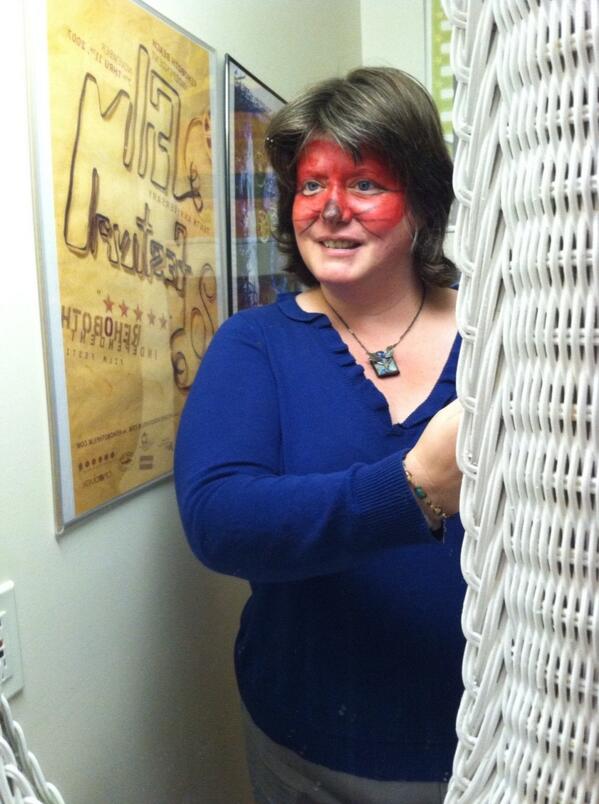 I keep thinking I need to find another variation on this facepaint, maybe as a cat or something else, but haven't found the best way to do it yet. Someday I will figure out how to do a bird like Tiwa and I miss being involved in LARPs and having that reason to dress up. I will get myself a job and a social life again.
Also I might sometime throw the roleplaying character this make up is inspired by into the sandboxes at some point. I only ever played her at LARPs but wanted to do more. She's a grump or older Changeling red fox pooka named Alex Out Ran the Hounds and I have her story written up somewhere.